Purchase Tracer 2014 European Tour Prints
During October I'll be on tour with Tracer as they open for Black Stone Cherry in Europe.
For the first time ever I will be offering prints from each show for 75% off regular prices with a unique daily promo code.
---
How's this going to work?
Pretty easily actually: The morning after each show the photos I take from that show, including backstage and fan meet/greet photos will be posted to the Tracer facebook page over at http://facebook.com/tracer.
Each photo will have a caption and a link to the full gallery of images from that show as shot by yours truly hosted over at Zenfolio, plus a UNIQUE DAILY PROMO CODE.
The Zenfolio page will look something like this, with users able to click through the set, adding products to their cart.
When you've selected the prints you would like to purchase you have the option to register to the site (to save carts, shipping info etc) or simply purchase as a guest with no registration.
Note the pricing on the various products, and then forget them… because using the UNIQUE DAILY PROMO CODE will nab you 75% off!
Goodness me, 75% really?? Yep, 75% off, you read correctly!!
When completing your shipping details you will see the option to enter a coupon at the top right as in the example below: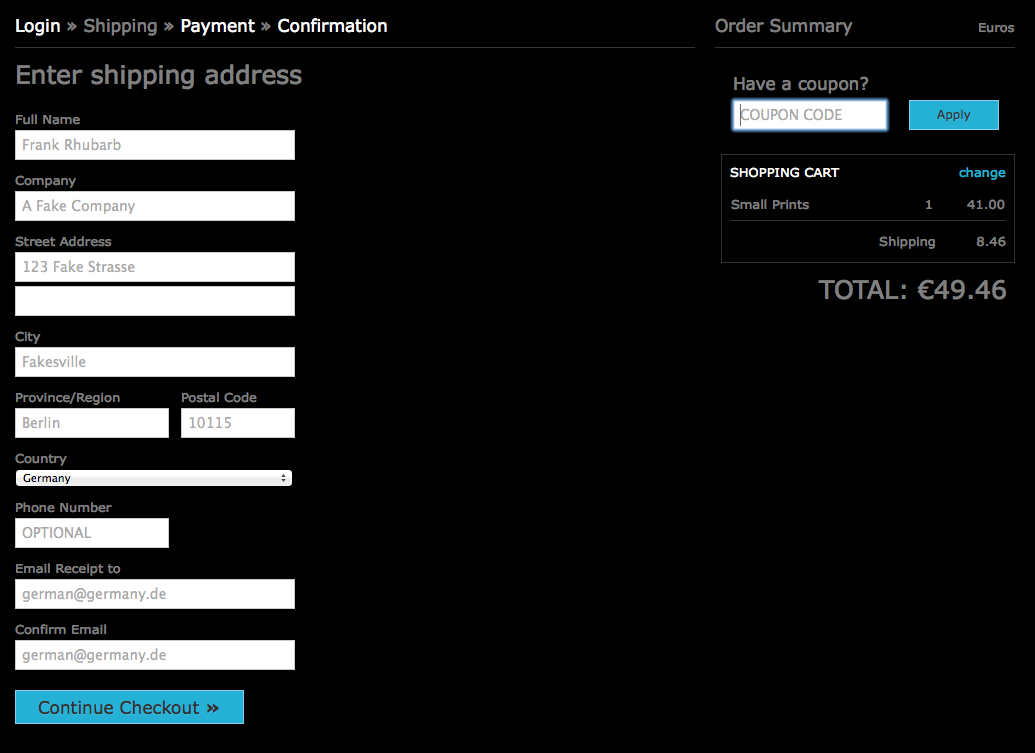 Just punch in the code there and BAM! 75% off your order! Pretty swish huh?
NB: the DAILY code is ONLY VALID FOR 72 HOURS, so get on it quickly!
The unique daily codes will be available at the merch stand each show night and I will also be smashing them all over the Facebooks, Twitters and Instagrams so Like, Follow and Add me to make sure you do not miss out:
---
Psst! e

xtra special, hush-hush red-hot tip alertness:




The unique codes will also work on

ANY IMAGE

from www.bjwok.com!!!!
That's right, if you've ever wanted to purchase a print from any band I've ever shot, now may be the ultimate time to score a downright silly bargain!!
Check the full list of bands here: 
then follow the link to the band you like, click a photo to be taken to Zenfolio and add the product to your cart as above and apply the UNIQUE DAILY PROMO CODE at checkout for 75% off!
DAMN THAT IS FINE!!
Here are the tour dates, see you lot there!
[ZFP_PhotoSet id='p151498890′]
[ZFP_PhotoSet id='p109786959′]