Gotye @ Adelaide St Jerome's Laneway Festival, February '11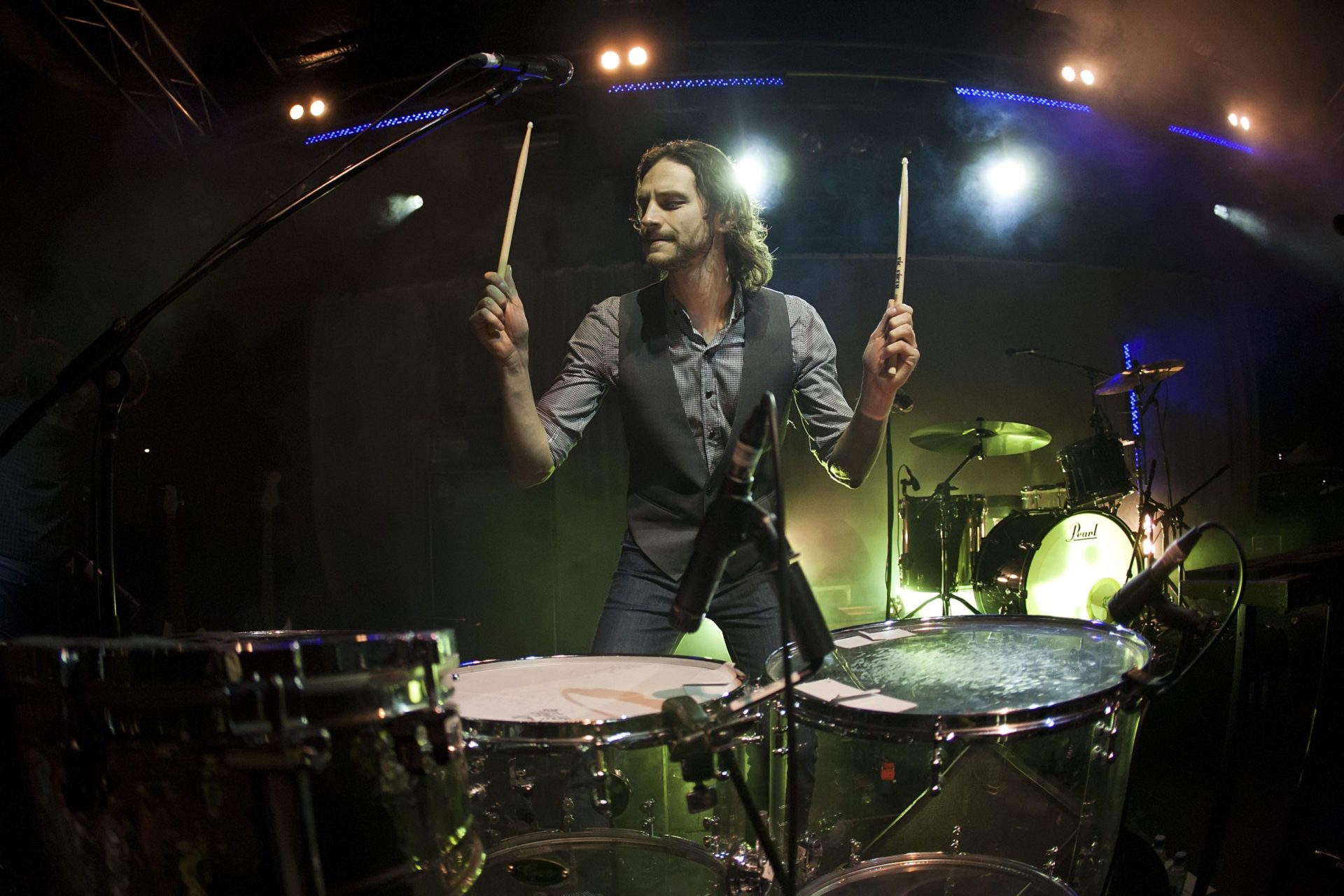 I knew Gotye would have an interesting stage set up as frontman Wally de Becker plays a variety of percussion instruments and there was a drum kit smack bang on the front edge of the stage.
So I rocked with fisheye and got some super close shots.
I then wanted to get some interesting long shots from the back of the Fenn Place stage – shots that intently included silhouettes of the trees hanging over the stage.
Something different for Laneway.