Funkoars @ The Gov, August '09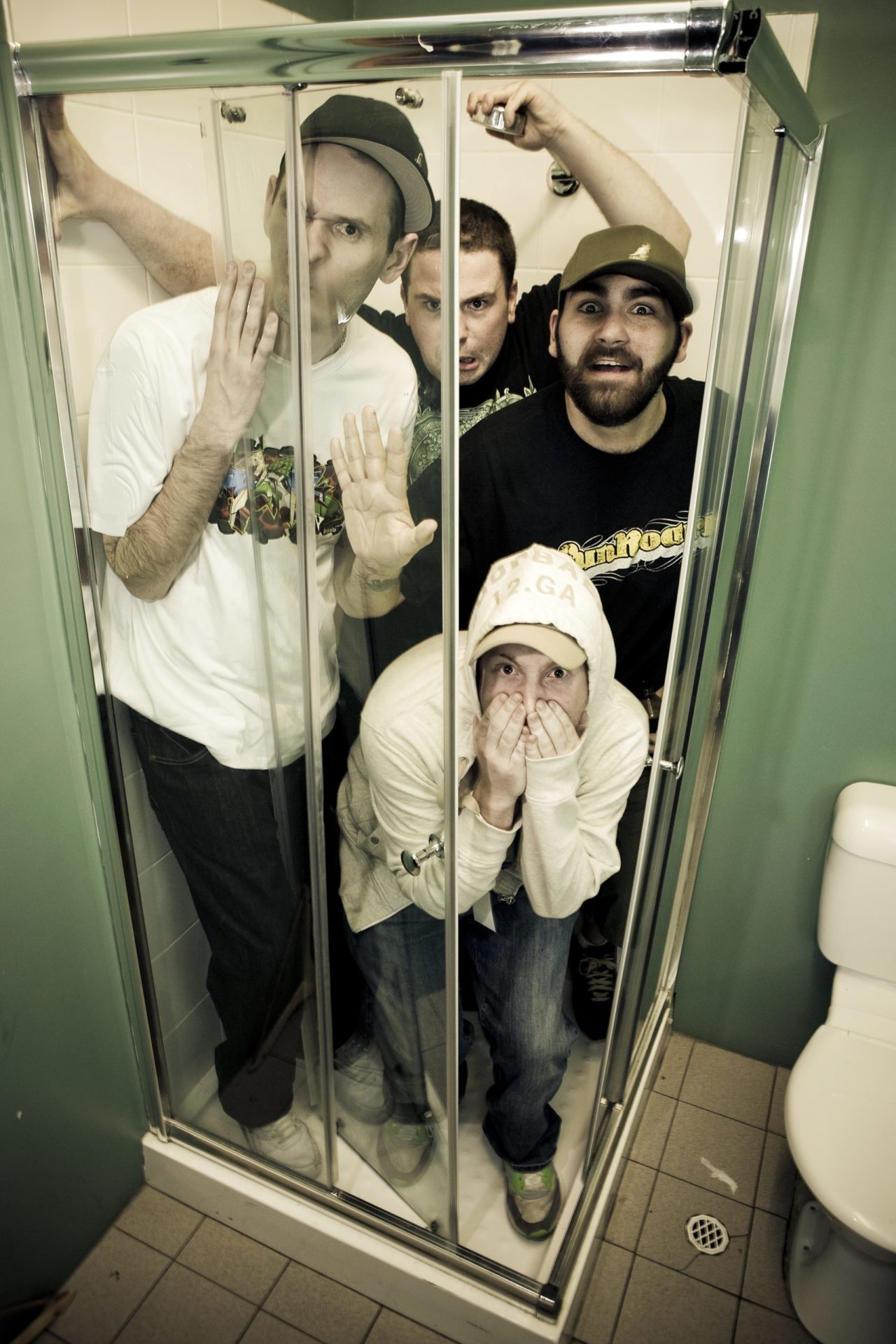 When performers are having as much fun on stage as the audience watching them, you know you are witnessing something special. Tonight the Funkoars wrapped a nationwide tour with the first of two sold out shows at the Gov to a crowd of eager fans. And they were clearly loving every minute of it!
No strangers to a drink, the vibe before the show was clearly set to "party" and it was easy enough to talk the guys into cramming into the shower for a quick promo shot!
UPDATE: The shower photo is now being used over at Golden Era Records, scope it here.